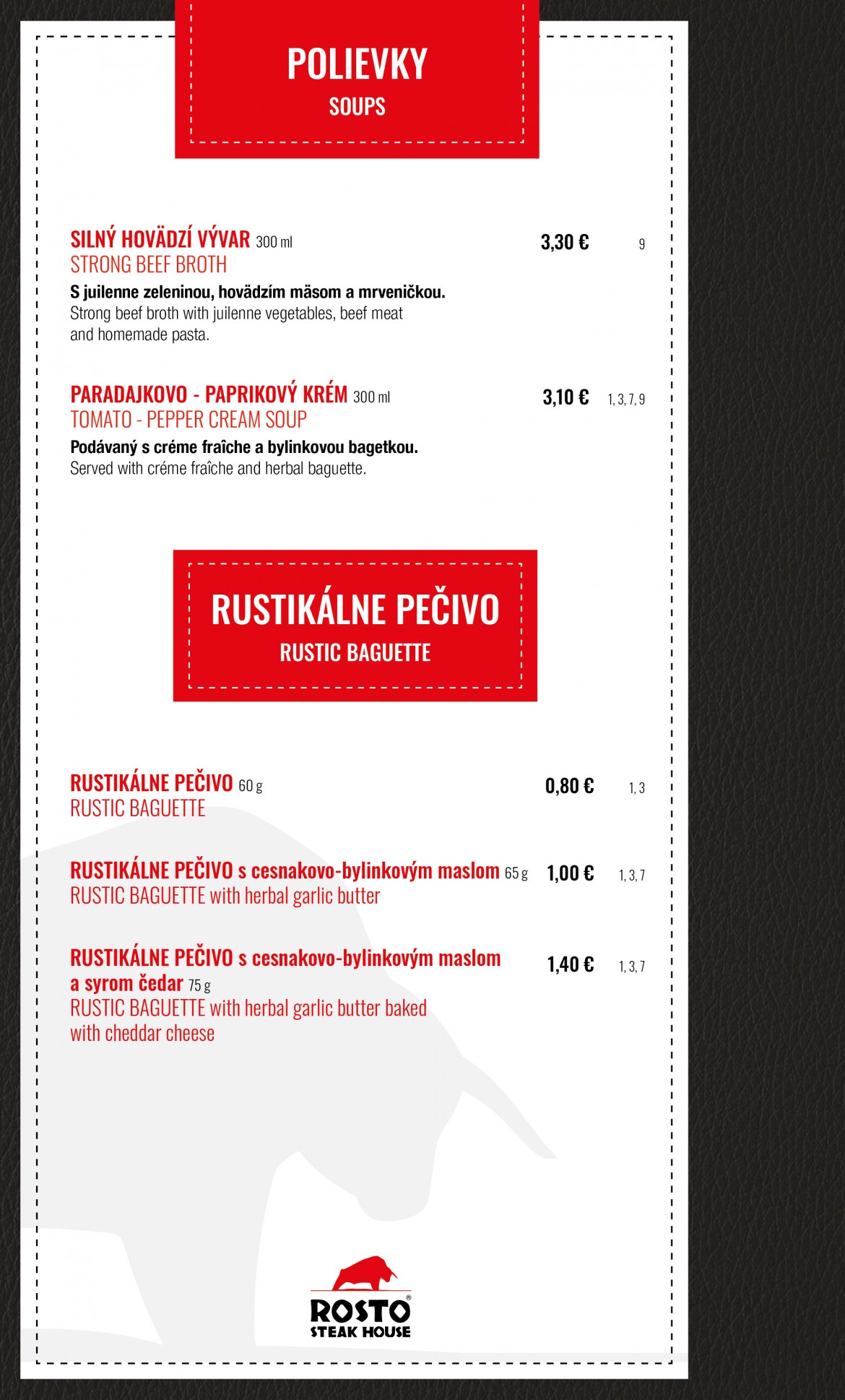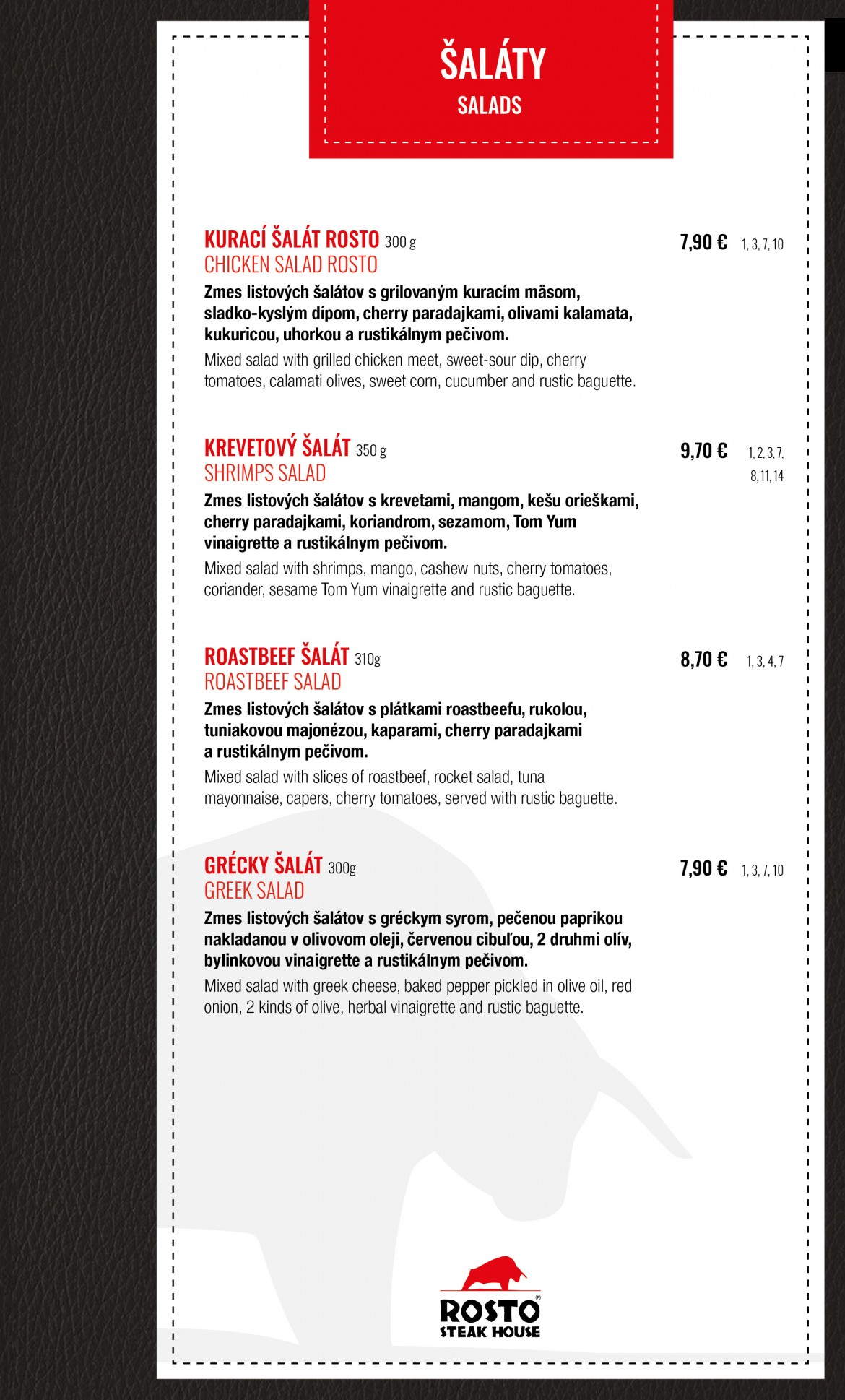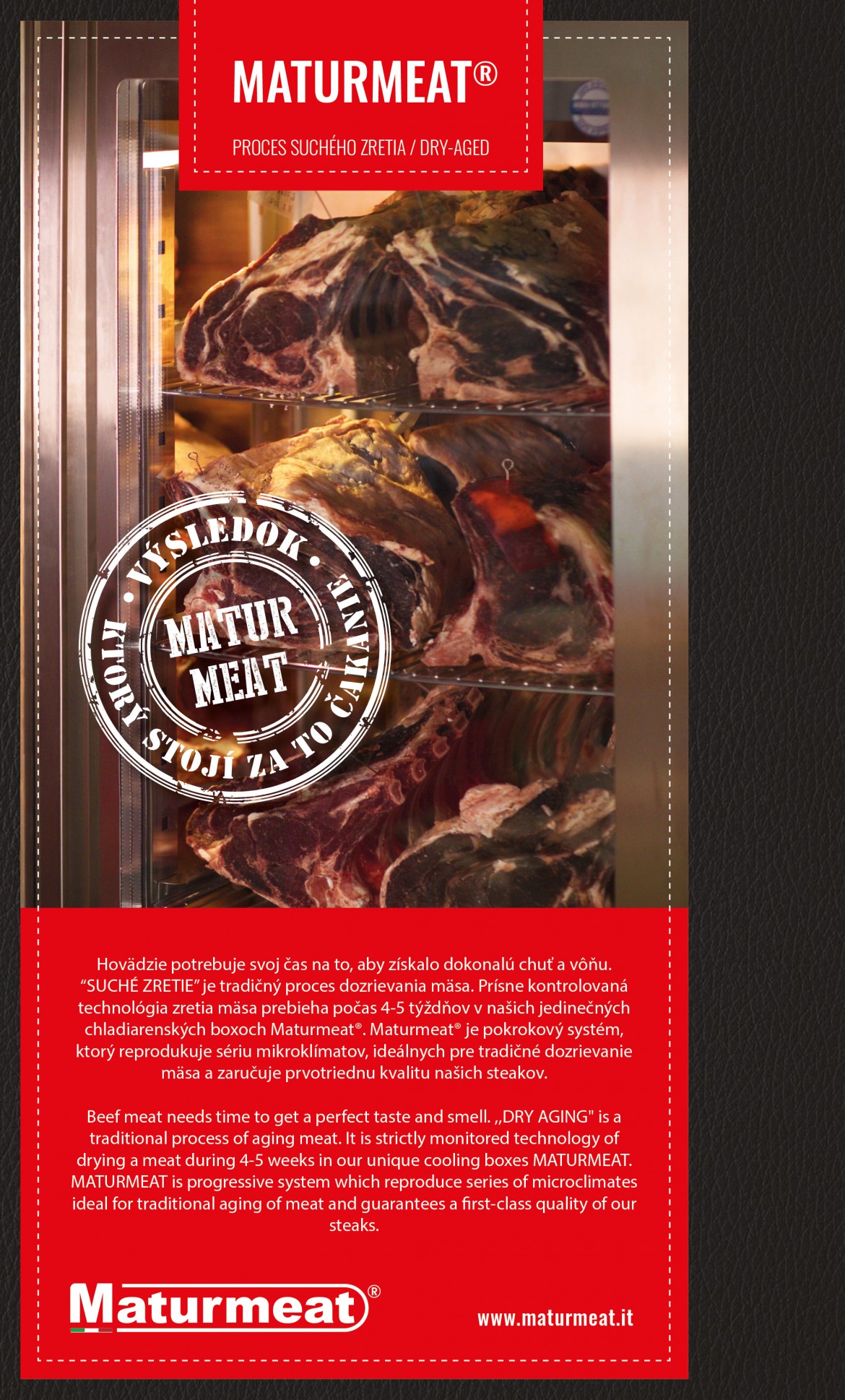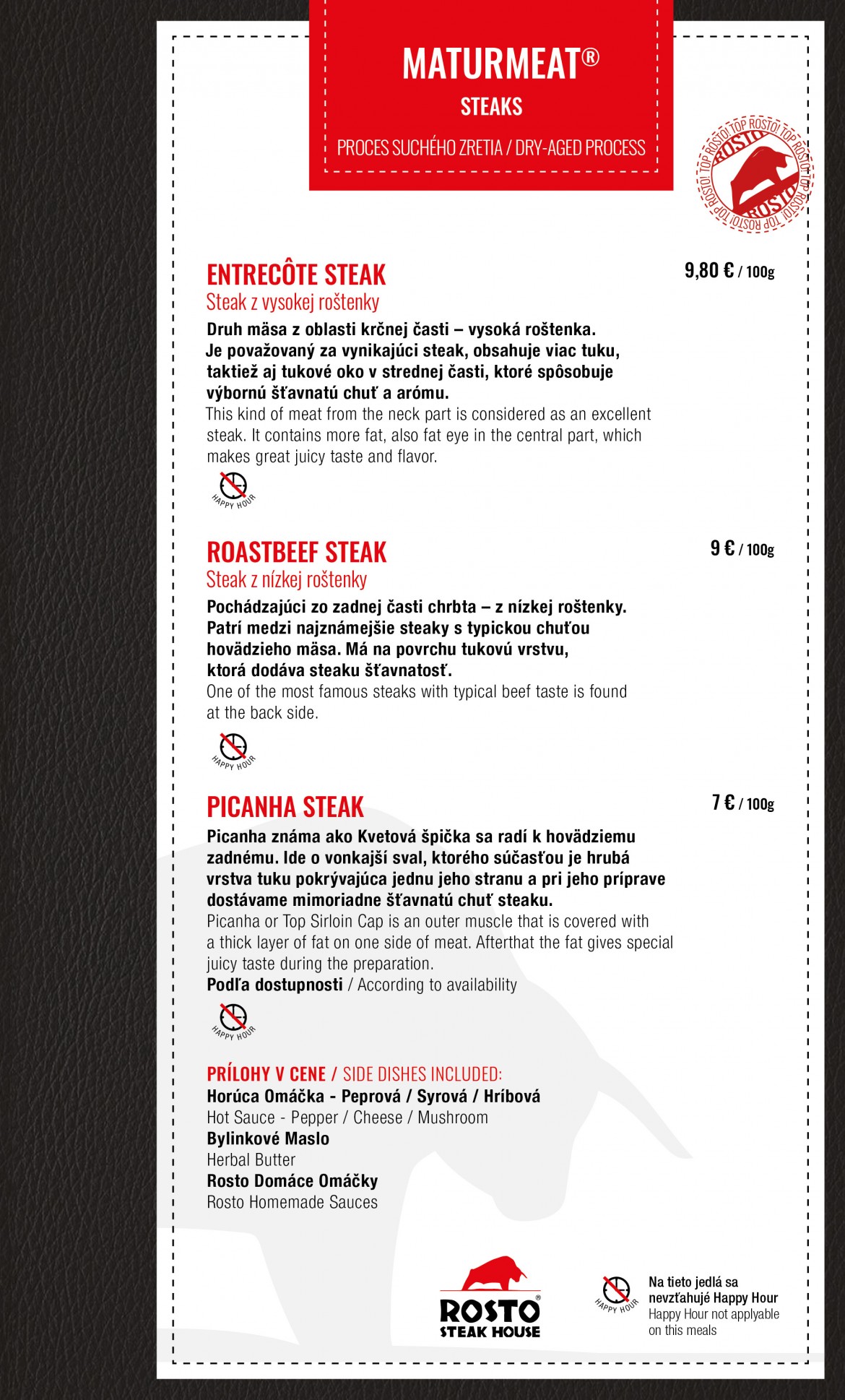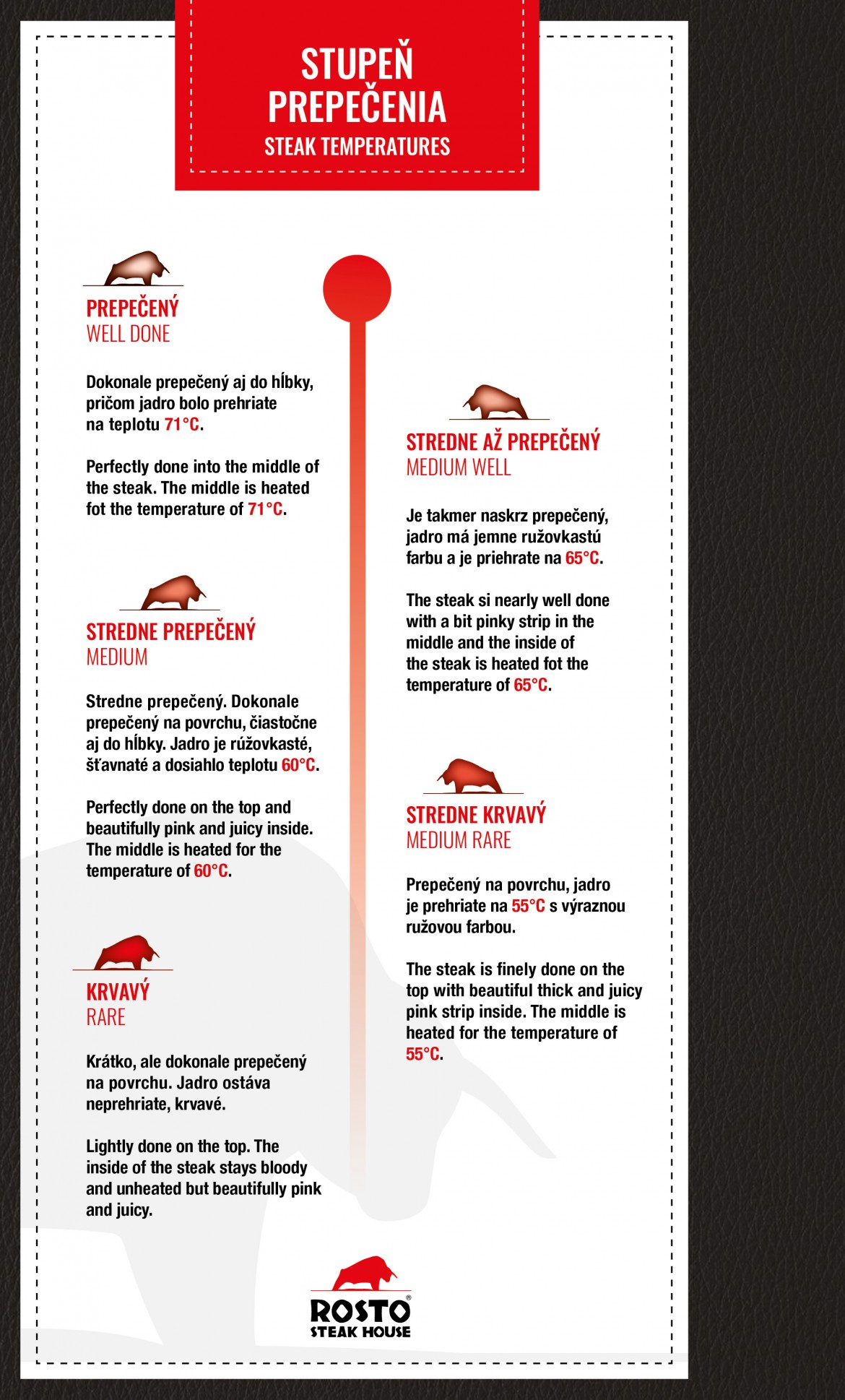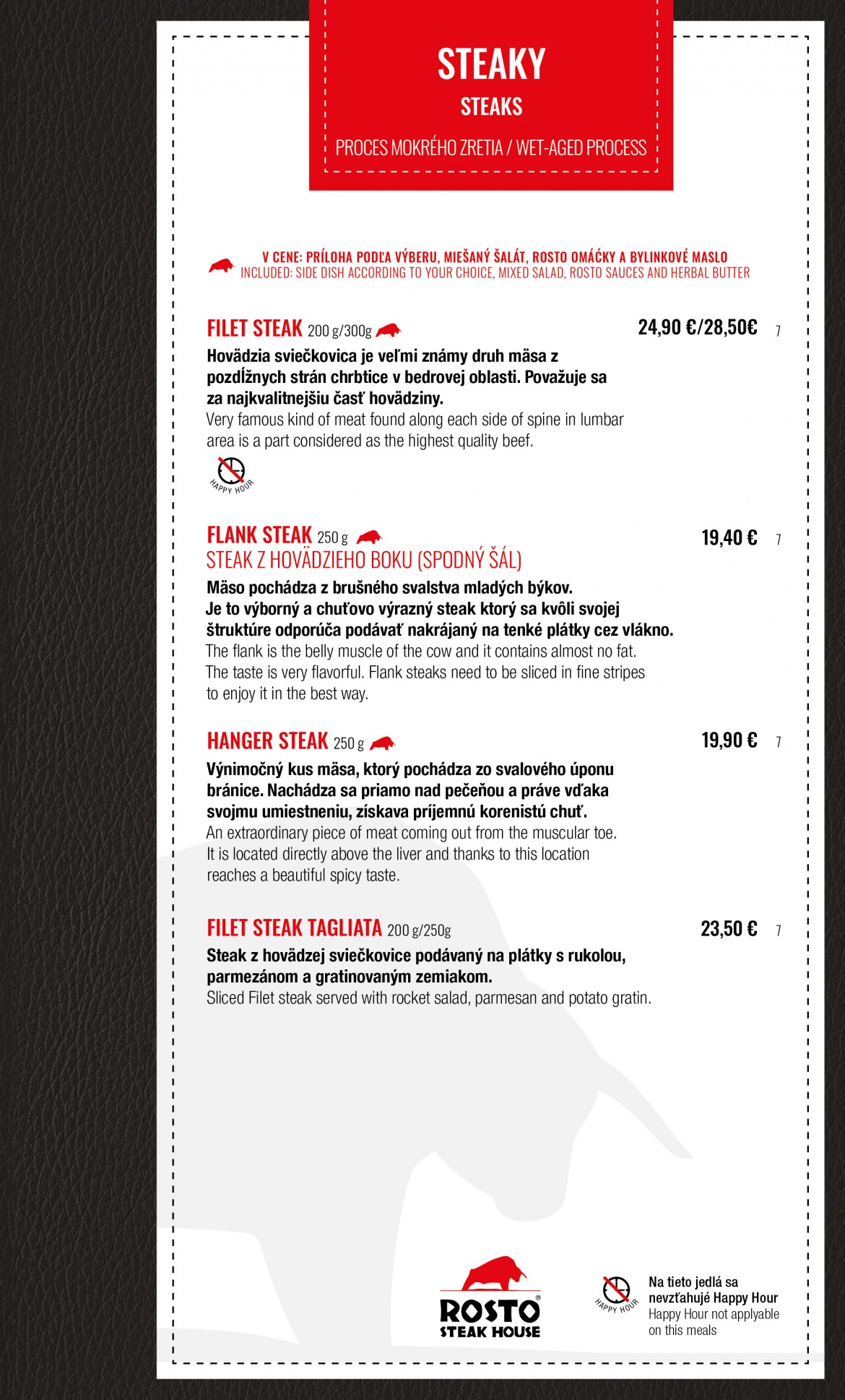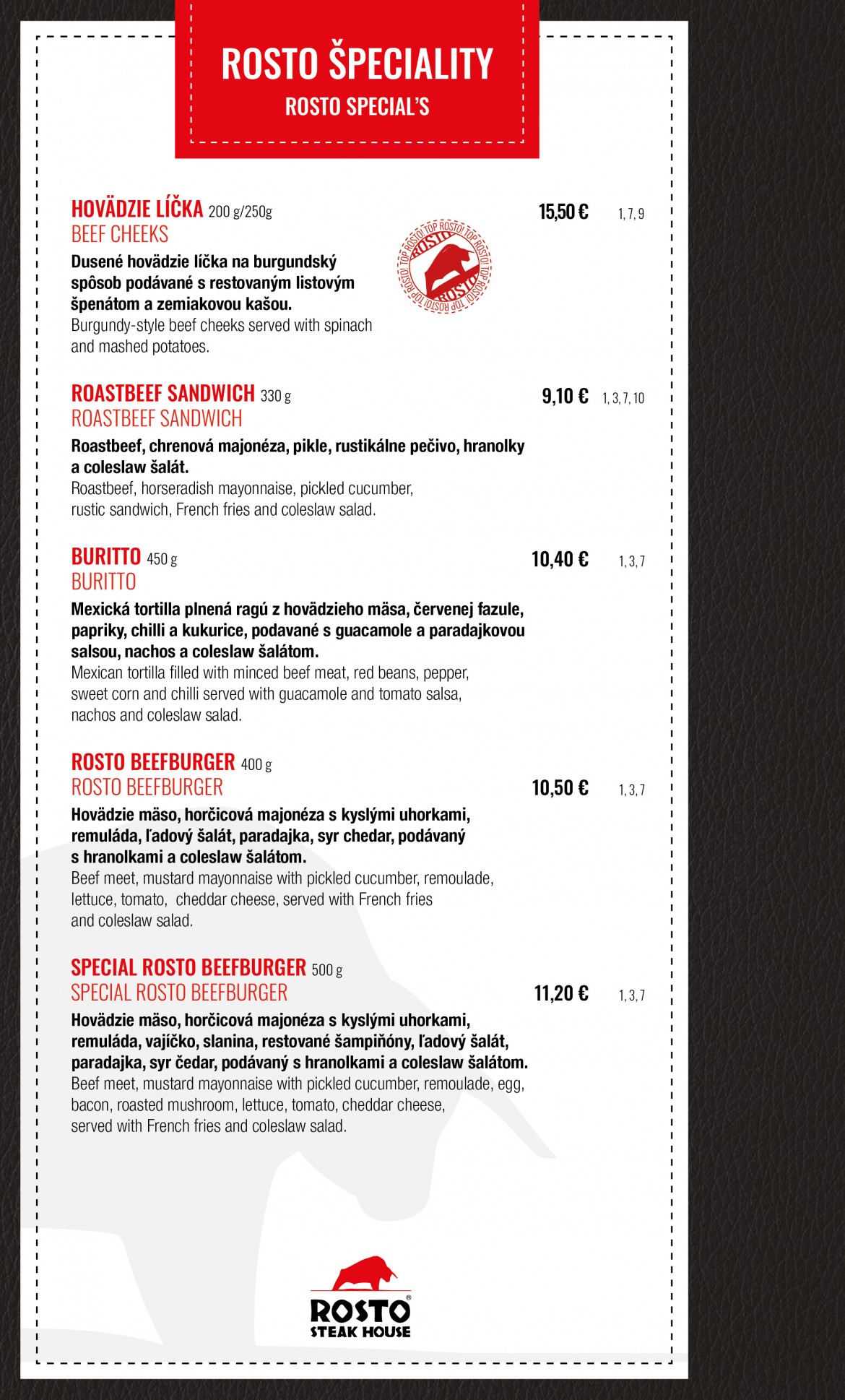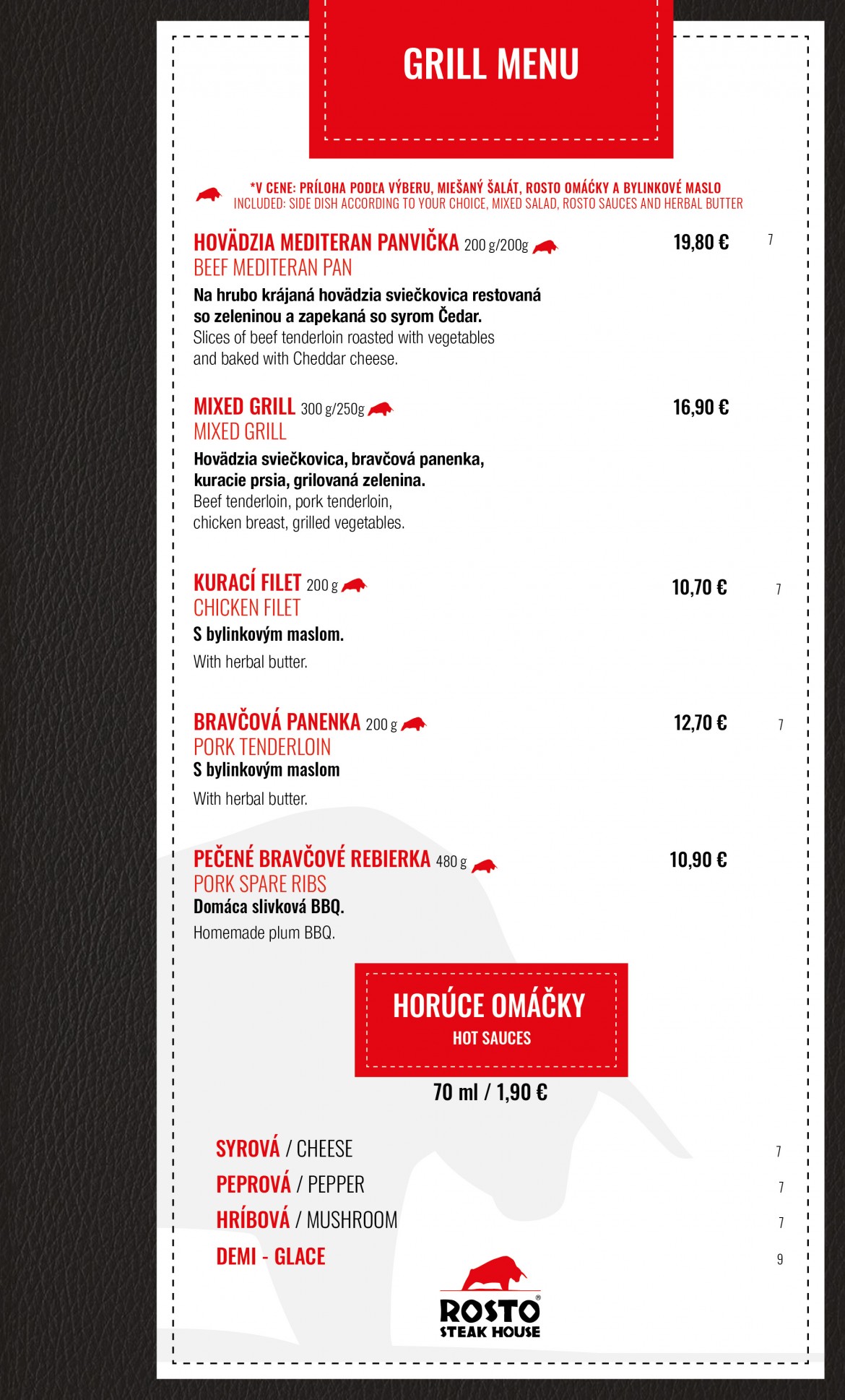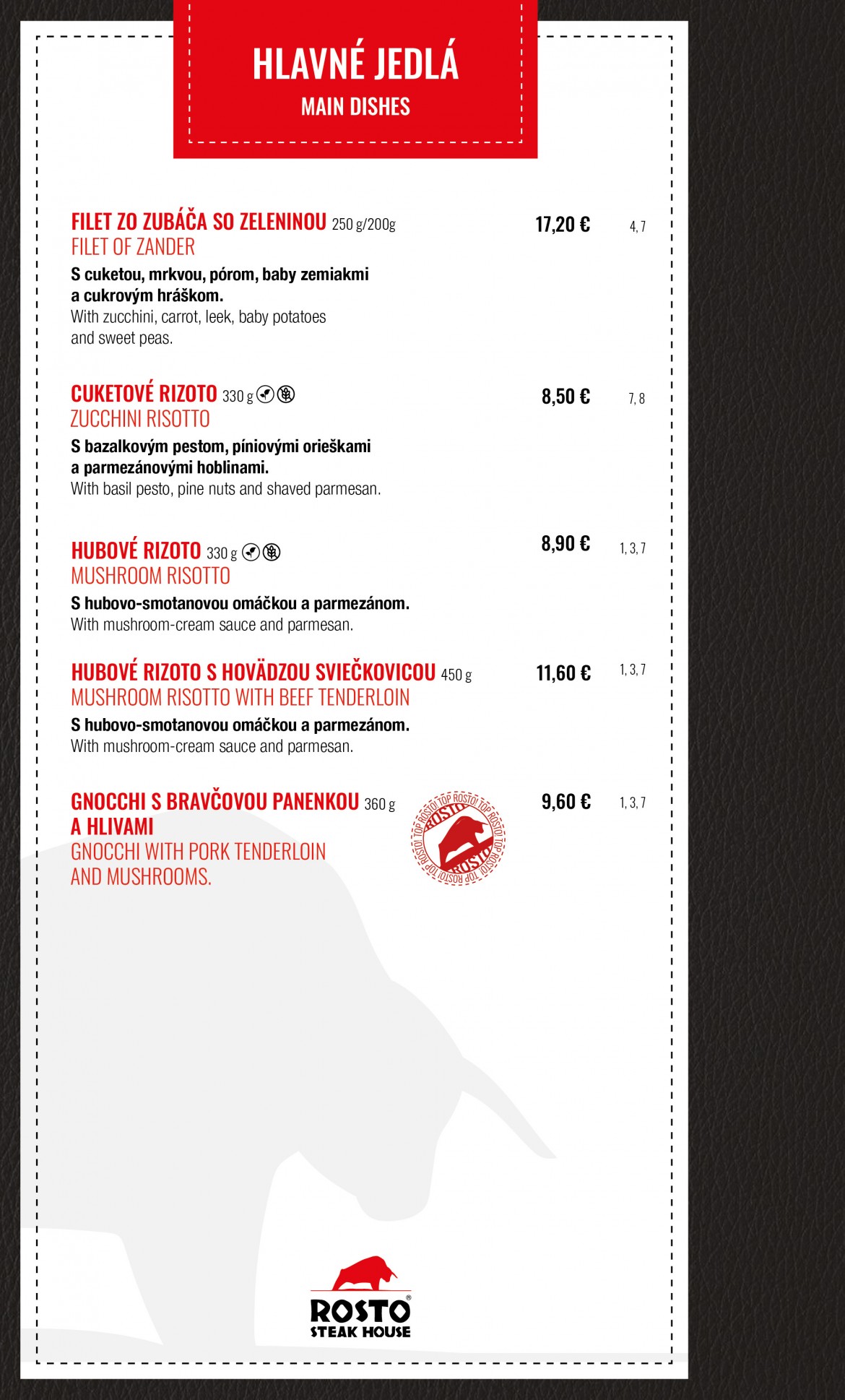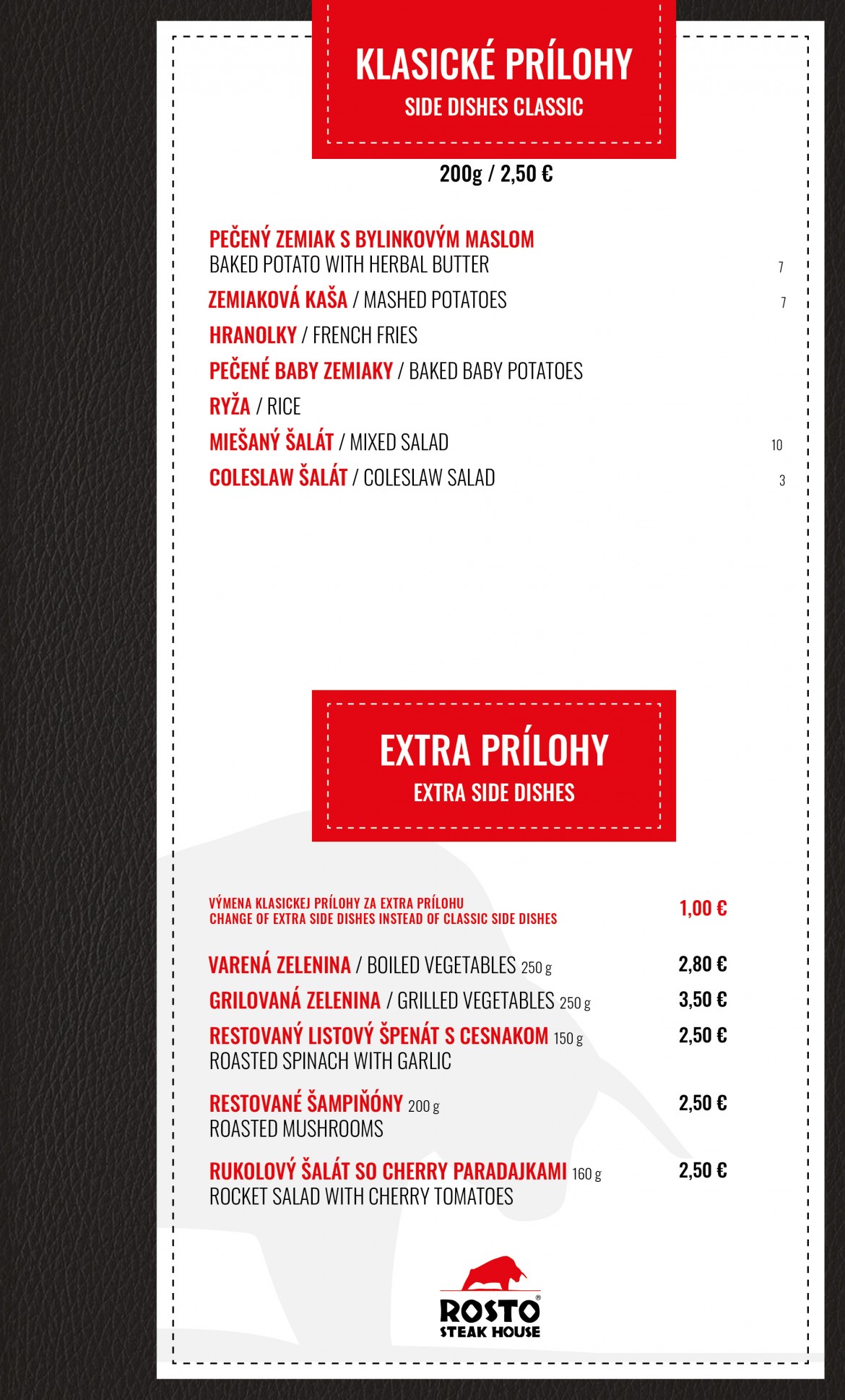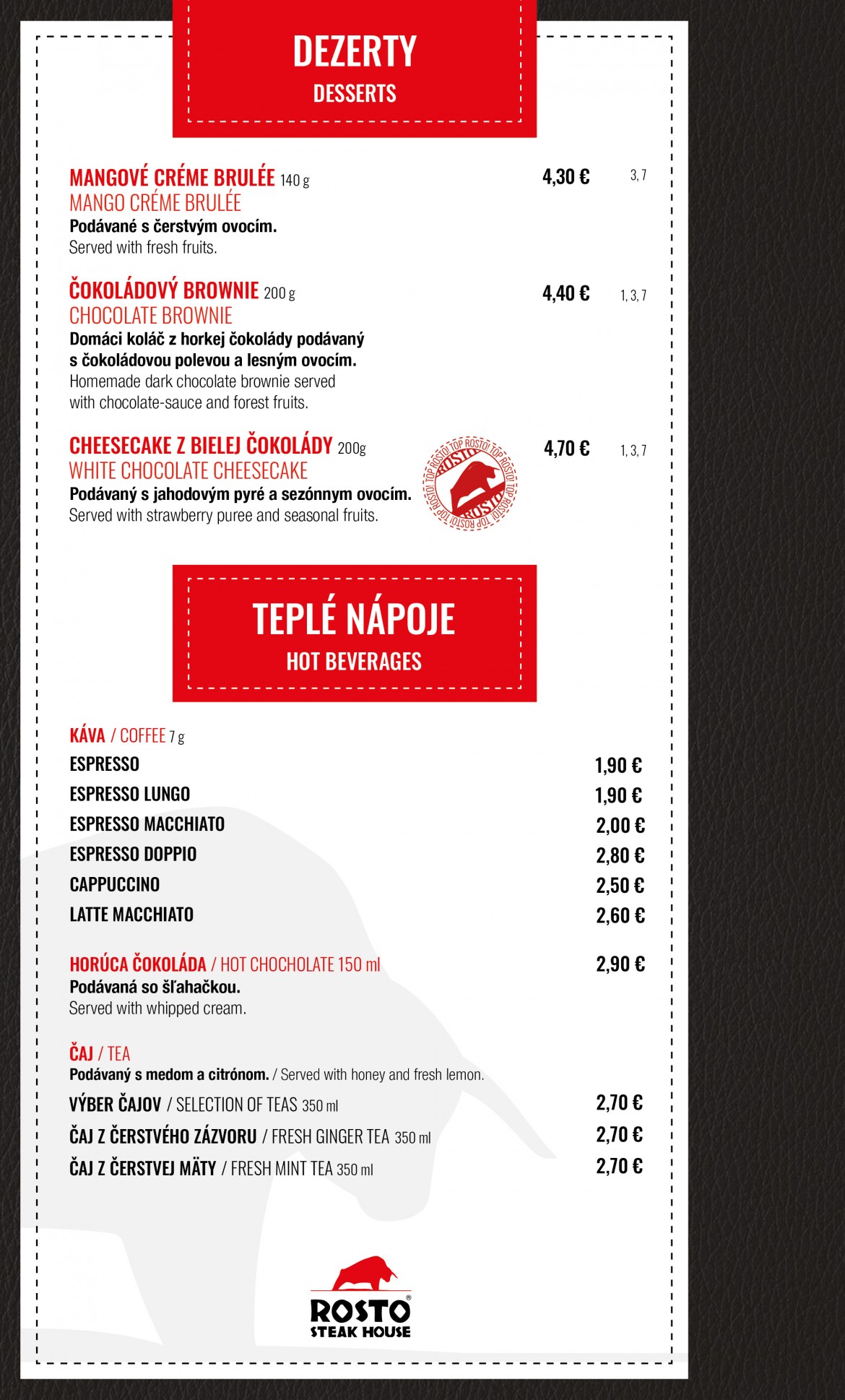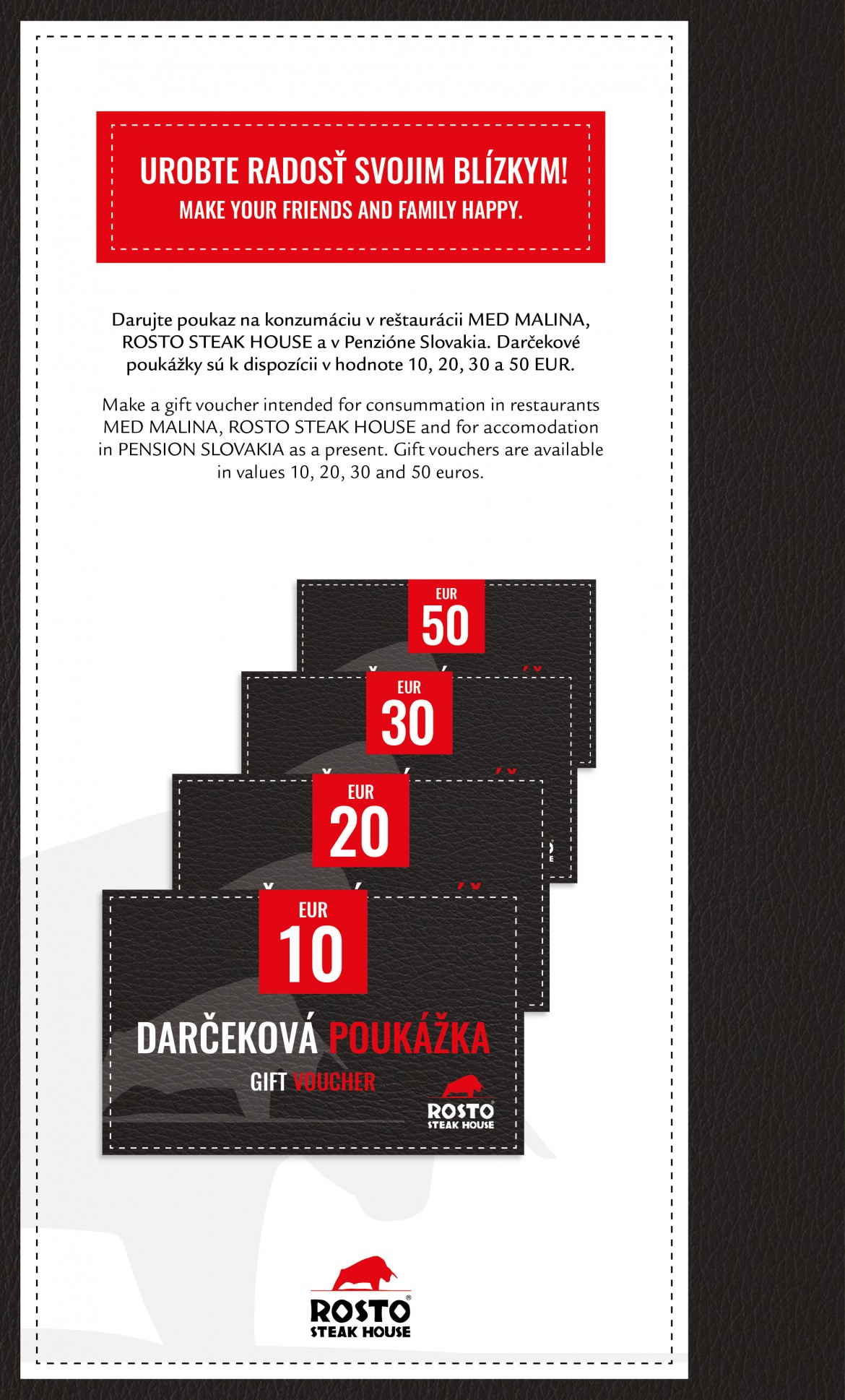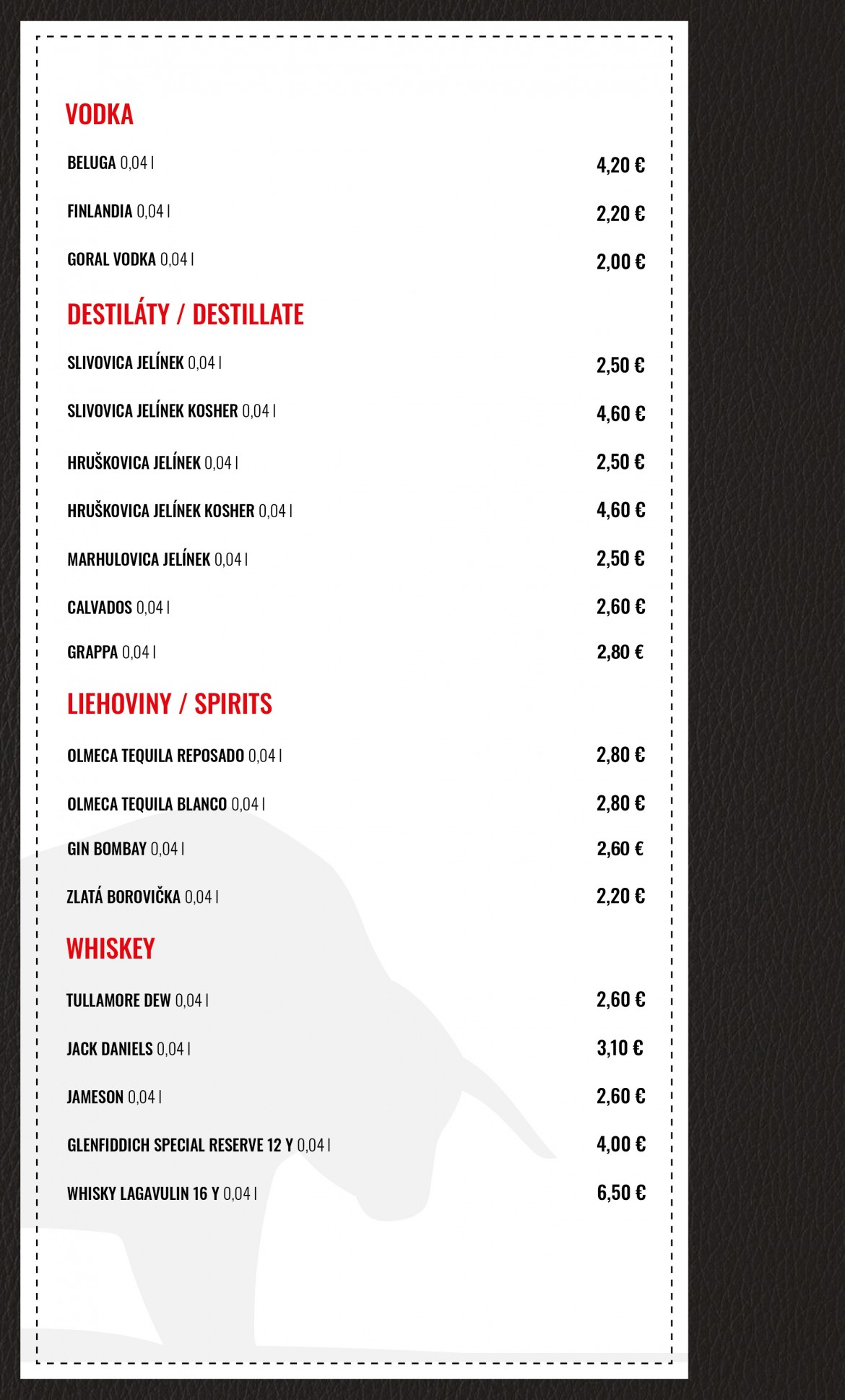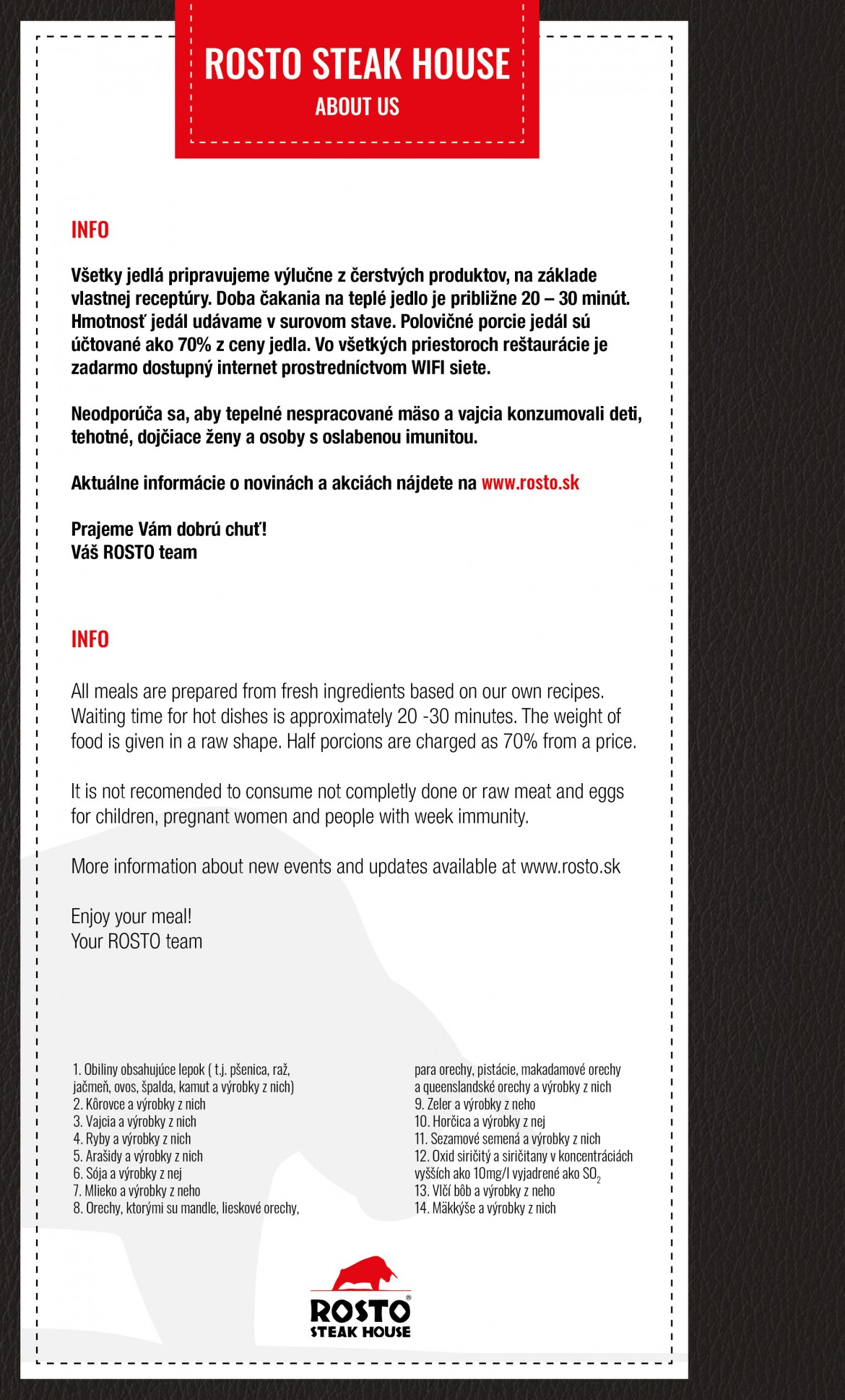 During lunch time we are  inviting you to allways fresh and fast served food. that will make your day better. Get back to work satisfied and full of power.  Or chef prepare selection of 5 meals, your can enjoy during week in time from 11:00 to 15:00.
ENJOY YOUR LUNCH AND HAVE A NICE WEEK
LUNCH  MENUS ARE AVAILABLE

FROM 11AM TO 3:00PM!
Acess to fresh food suppliers enables us to create seasional specialitiies.  We would like to share with your some of our sercret from gastronomy. 
DRY-AGER®
Beef meat needs some time until it reaches its specific taste and aroma.
"DRY AGING" is traditional method
of aging a meat. It is strictly monitored
technology of drying a meat during 4-5
weeks in our own cooling boxes, guarantees top quality of our steaks.
DRY-AGED
ROASTBEEF STEAK
One of the most famous steaks with typical beef taste is found at the back side of the back.
 ENTRECȎTE STEAK
This kind of meat from the neck part is considered as an excellent steak. It contains more fat, also fat eye in the central part, which makes great juicy taste and flavor.
 PICHANA STEAK
According to availability
Picanha or Top Sirloin Cap is an outer musclethat is covered with a thick layer of fat on one side of meat. Afterthat the fat dives special juicy taste during the preparation.
 
9.- €
( 100g )
HERBAL BUTTER AND HOT SAUCE
IS INCLUDED